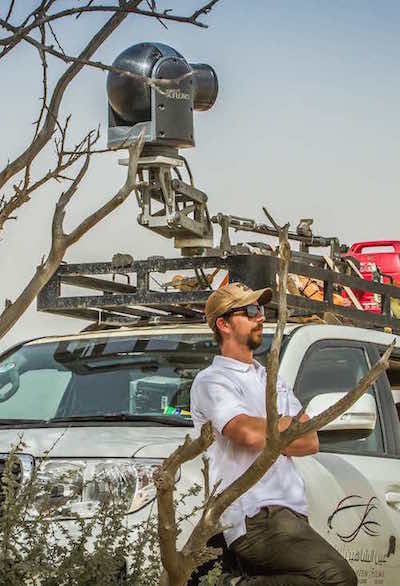 I am a German and English speaking cinematographer and Digital Image Technician based between Cape Town, South Africa and Vienna, Austria.
I have lived and worked in Europe, Africa and the Middle East. Recently I worked on international reality shows such as I'm A Celebrity, Get Me Out Of Here, The Amazing Race as well as the new Docu-Drama series No Man Left Behind with Raw TV/Film Afrika for National Geographic. My clients include BBC, Nat Geo, Discovery, Animal Planet, Smithsonian Earth amongst a few.
I specialised in wildlife during my time as a ranger in one of South Africa's most prestigious nature reserves, where I spent almost 2 years living in the African bush filming and editing documentary series and documentary long-formats, which have been broadcast on major channels such as Animal Planet, ABC Australia and National Geographic. I filmed and edited the first wildlife shorts ever produced in Qatar and was part of building the biggest independent film production company in the Gulf. As Head of Technical Operations, I was able to expand my abilities as a certified high-speed Phantom Technician and as a Cineflex Aerial Operator.
I am currently in a partnership for the only Vision Research certified highspeed Phantom Flex 4k rental company in South Africa called Highspeedworx, servicing the industry with high speed cinematography. What sets me apart, is my personal drive to expand my horizon, the urge to seek adventure and to creatively relate visual stories with new camera technology.
2014 – Present Co-Owner And Freelance
Highspeedworx | Cape Town, South Africa
With my years of experience in highspeed cinematography I formed a partnership with Highspeedworx in South Africa. We own and run the most versatile camera in the film industry – Phantom Flex 4K. Highspeedworx is based in Cape Town, South Africa and is a one-stop shop for all highspeed needs. . Our clients include Nike, Nestle, BMW, Landrover and many more.
2012 – 2015 Head of Technical Operations/camera operator/online editor
AYN AL SHAHEEN FILMS, QATAR
Building the biggest independent production company in Qatar from scratch. Setting up workflows, network systems, edit suites, editing protocols, camera systems. Online edited over 30 documentary series. Lighting Cameraman, Phantom Technician/operator and cineflex operator.
2012 Original concept and creator wildlife warzone: Rhinos
5to9 Productions for Al Jazeera Documentary Channel
This series deals with the issues of rhino poaching in South Africa and what is being done to combat it.
2010 – 2012 Head of Technical Operations / Wildlife Cameraman / Offline Editor
Rock Wallaby Productions | Shamwari Game Reserve
Filming and offline editing of series "Shamwari: A Wildlife" and various documentary long-formats such as "Wild and Woolly: An Elephant and his sheep", which were broadcasted in over 20 countries from ABC Australia and Servus TV to Animal Planet.
Lighting Cameraman - Various cameras, Wildlife, Factual Documentaries, Interview set-ups, Lighting setups, Greenscreen VFX
Timelapse specialist - remote controlled timelapses, setting up timelapses for years
Phantom Flex Operator - Highspeedworx.com
Off and Online Editor - Adobe CC Suite, Final Cut Studio, Final Cut X
Colourist - Da Vinci Resolve